We retired from the rat race about six years ago and took a backpacking tour through New Zealand, Australia , and South East Asia. We spent 7 months on the road and we were hooked. While domestic life and work has sort of got it's hooks on us, we were able to keep traveling a bit.
Now it's time to start the adventure again. We hope you can enjoy our internet droppings as we hit the wacky travel road once again.
The Countries we've seen so far….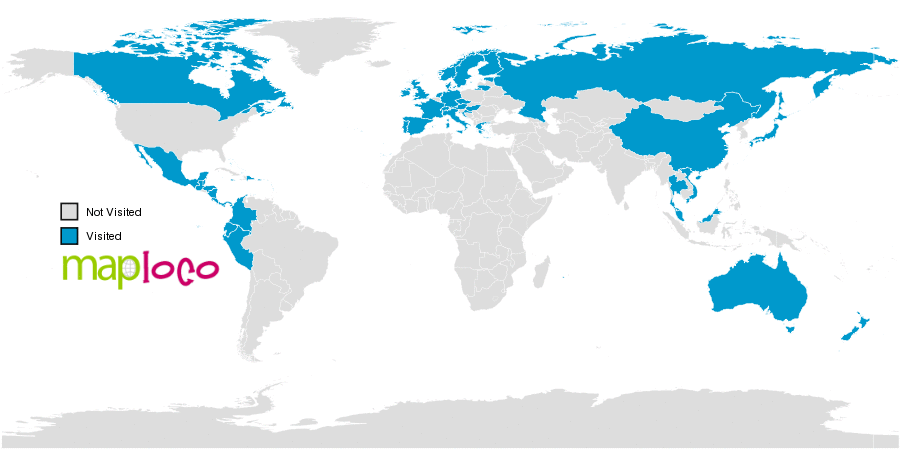 Create Your Own Visited Countries Map